Gun Rights Advocates: Attorney General Delaying Opinion To Help Certain Candidates?
By David Ferguson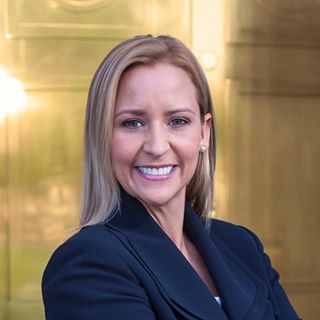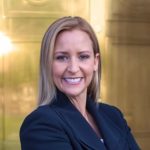 Attorney General Leslie Rutledge has done many things of which the people can be proud.  Based on my experience of having worked with attorney generals in the past, I think she has done a better job than most in sticking to the law in her opinions. Some have had a tendency of writing contorted decisions to please a political constituency.
However, some gun rights advocates are now wondering if politics is playing a role in the long delay in the AG responding to Senator Linda Collins-Smith's question on concealed handguns. We are fast approaching the Republican primary and there are two candidates who would benefit from the answer being delayed until after the primary election. – Governor Asa Hutchinson and Rep. James Sturch.
What should have been an easy to answer question has now taken over three months with no answer.  The primary election is already very near. May 22 is the date of the election and early voting begins May 7.
During my career, working for the Arkansas General Assembly, I helped many legislators write letters seeking opinions from attorney generals.  I helped legislators write questions to attorney generals Steve Clark, Winston Bryant, Mike Beebe, and Dustin McDaniel. Some of those questions were complicated, but I don't recall any I was involved with taking three months for a response.
Senator Collins-Smith's question only requires the Attorney General to read the concealed handgun law to see if it contains any prohibition against carrying a concealed handgun without a license. Senator Linda Collins-Smith like many others concluded there is nothing in the law to require a license. I too read the law, and it didn't take long to see Senator Collins-Smith is correct.  Heck, I was able to use word search to confirm the answer within a few minutes.
Early in Attorney General Rutledge's term of office she issued an opinion saying Act 746 of 2013 allows a person to openly carry a handgun, but at that time she said a person couldn't carry a concealed handgun without a license because of the concealed handgun law.  It was just an assumption about the concealed handgun law and wasn't backed up with any research.
Why doesn't the concealed handgun law include a prohibition against carrying without a license? It was written as permissive because at that time gun owners were looking for a way to carry a handgun without violating the criminal law "carrying a weapon." But as noted by the AG, Act 746 changed the offense of "carrying a weapon" and now the offense only applies if you are carrying a weapon "with a purpose to attempt to unlawfully employ" it against another person. This change in the offence is why the AG agreed it is legal to open carry.
Senator Collins-Smith's question does not require the AG to take a side on whether she likes or dislikes the ability of a person to concealed carry without a license.  The AG only has to give an opinion on what the law says.
If an opinion is issued and it says you don't have to have a license, will that mean the concealed handgun license is obsolete? No, even without being required there are reasons someone might want a license. A person might want a license because it also lets them carry in states that recognize Arkansas' license. Some may also want to use the concealed handgun law to carry into restricted areas under the enhanced carry portion of law. (BTW, the enhanced carry law is a jumbled mess!).
I first thought the opinion would be issued in the first month.  When that didn't happen I thought it would be issued before March 1 because that was the candidate filing deadline and a delay past that date might look like a political move to avoid an opponent in the primary.  The delay has gone on so long it now it looks like the Republican Primary may happen before the AG answers the question.
Are there candidates who benefit from delaying the answer until after the Republican Primary? Yes. – Governor Asa Hutchinson and Rep. James Sturch.
James Sturch is running against Senator Linda Collins-Smith in Senate District 19. Sturch is running on being pro-2nd Amendment and voters may not know Senator Collins-Smith's 2nd Amendment record is far stronger. An AG opinion given before the election would make more people aware of Senator Collins-Smith's strong support of the 2nd Amendment. Sturch supporters would not want that. Both Sturch and Leslie Rutledge went to Southside High School in Independence County.
Governor Asa Hutchinson is running against Jan Morgan. Morgan owns a gun range and has been a regular on Fox Business News covering 2nd Amendment issues. The loudest critics of the Governor have been 2nd Amendment advocates and the Governor didn't acknowledged open carry until it was clear Morgan would be running against him. Meanwhile, Morgan has long stated Act 746 allows both open and concealed carry without a license, making Arkansas a "constitutional carry" state.
If you are not familiar with the term "constitutional carry" it is the recognition that it is legal to carry a hand gun without a license, both open and concealed. Constitutional Carry is sometimes called "Vermont carry". Vermont the home state of Bernie Sanders was one of the first to have constitutional carry.
I must agree with others. To delay the answer to Senator Linda Collins-Smith's question until after the May 22 primary or even until after early voting begins would be …. POLITICS.
Meanwhile, Arkansas handgun owners have been waiting since 2013 to get a clear answer on the extent of their rights so they don't get in trouble! Senator Collins-Smith is trying to help them but is being stonewalled.
---
David Ferguson is a former Director of Arkansas' Bureau of Legislative Research, having a thirty-two-year career as an attorney for the Arkansas legislature. After retirement from state service his primary focus has been beef cattle farming. He is also a former officer of Conduit for Action.